It has a similar action to sauna. The difference lies by means of "infrared radiant heat". The metabolism is stimulated in a profound manner, producing perspiration and purifying toxins.The infrared rays are absorbed by the tissues, stimulating their productivity. Infrared rays have nothing to do with ultraviolet rays. Hence, they do not cause any type of burns.
It eliminates grease and you can lose up to 2,400 calories per session. It detoxifies the body because it eliminates the retention of liquids. In addition, it stimulates blood circulation.You will achieve excellent results with what is called "hard cellulite". You will also reduce stress and fatigue.

Tiene una acción muy parecida al Sauna, la diferencia radica en que por medio de "calor radiante infrarojo" se estimula el metabolismo de manera profunda, produciendo sudoración y depuración de toxinas Los rayos infrarrojos son absorbidos por los tejidos estimulando su productividad. Los rayos infrarrojos no tienes nada que ver con los rayos ultravioleta, por lo tanto no causan quemaduras de ningún tipo Elimina grasa, pierda hasta 2400 calorías por sesión, desintoxica el cuerpo porque elimina retención de líquidos, oxigena y estimula la circulación sanguínea. Excelentes resultados en la llamada "celulitis dura" además reduce el stress y la fatiga.
At Marileana Skin Care, we count on equipment and technology suitable to give you results you are looking for. Endermologie, also known as lipo massage, activates the circulation of blood, and promotes lymphatic drainage, while reducing wrinkles. This procedure is also known as "orange peel". Each session is personalized and adapted to the specific necessities of each person. It is not painful, and you will be able to see results after your first session.
En Marileana Skin Care contamos con el equipo, y la tecnología adecuada para darle los resultados que usted busca.
La endermogia también conocida como lipomasague, activa la circulación sanguínea y promueve el drenaje linfático disminuyendo los surcos y la llamada "piel de naranja" Cada sesión esta personalizada y adaptada a las necesidades específicas de la cada persona, no es doloroso, y los resultados se pueden observar desde la primera sesión.
Electrodes and suction cups are used. The electrodes emit a signal directly to the gluteus which stimulates muscles that produce a movement similar to the ones we obtain while running and exercising the area.
The suction cups mold, tone, and lift the gluteus.
Se usan electrodos, y copas de succión. Los electrodos emiten una señal directa al glúteo, que al estimular los músculos producen un movimiento parecido los que obtenemos corriendo y ejercitando el área.
Las copas de succión moldean, tonifican y levantan el glúteo.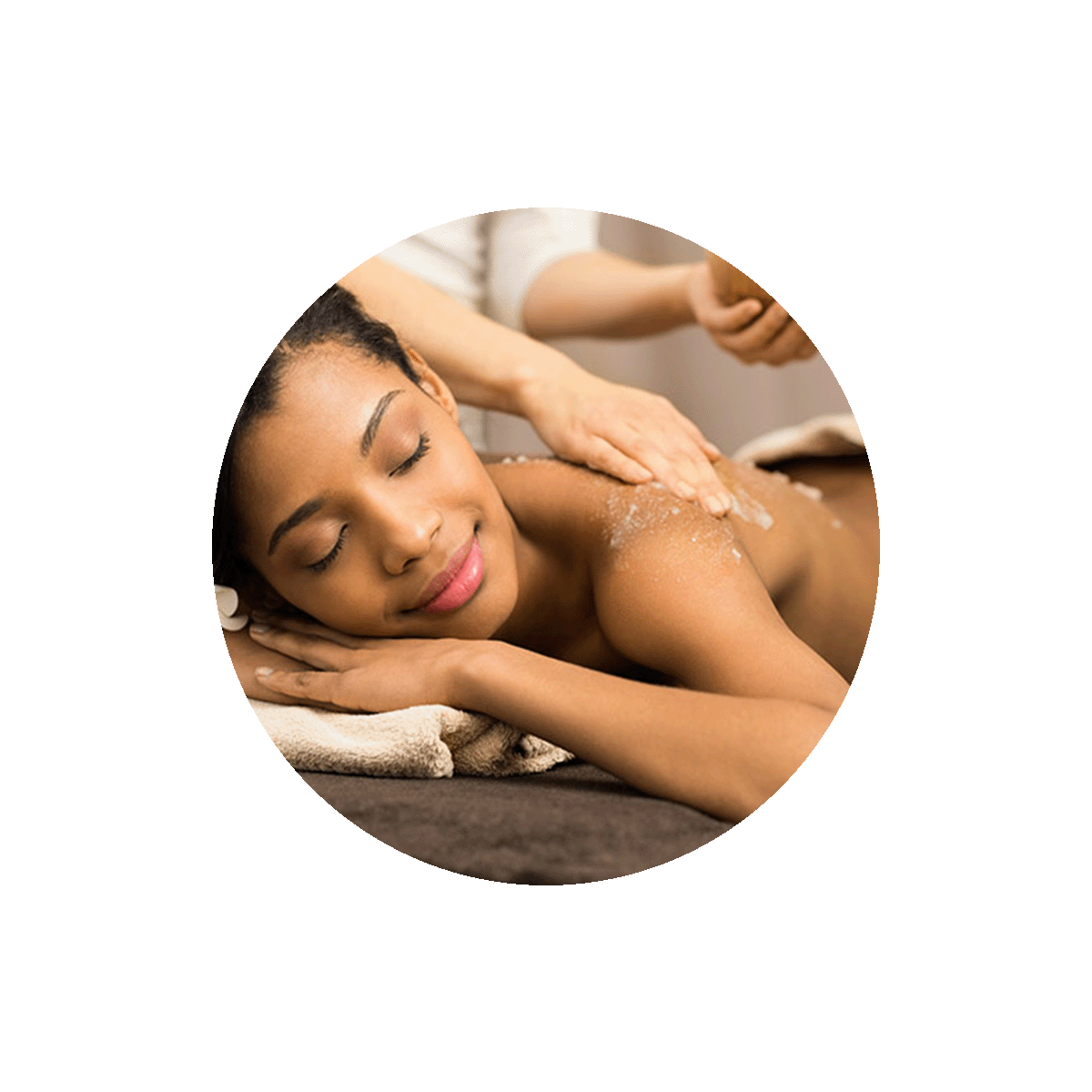 This treatment is formulated specifically for the back. Using the same techniques we use on our facial treatment it, typically begins with warm exfoliating mask to open pores and lift impurities, followed by a microdermabrasion. The back Facial concludes with a therapeutic mask; and a relaxing neck, back and shoulder massage. Extractions are also included if necessary.
Este tratamiento está formulado específicamente para la espalda. Usando las mismas técnicas que usamos en el tratamiento facial, generalmente se comienza con una máscara exfoliante tibia para abrir los poros y limpiar las impurezas, seguida de la microdermabrasión de diamante. Se concluye con una máscara terapéutica; y un relajante masaje de cuello, espalda y hombros. También incluye extracciónes si
se requiere.
This treatment works directly to reduce sizes. With the perfect combination: Cavitation, Vibration, and Maderoterapia, in which combined in accordance with the specific needs of each person. Cavitation produces waves of energy which dissolve localized grease, and it transfers it to the the bloodstream to be drained and discharged from the body. Cavitation also promotes the production of collagens and elastin. Vibration drains the toxins from the body while it molds, and the Maderoterapia which is a technique that uses instruments of wood of different sizes and forms that have been designed to exert pressure in distinct areas of the body to achieve specific objectives.
Con la perfecta combinación: Cavitacion, Vibración y Madero Terapia, que combinadas entre sí se aplican de acuerdo a las necesidades específicas de cada persona. La cavitacion produce ondas de energía que disuelve la grasa localizada y la transfiere al torrente sanguíneo para ser drenada y expulsadas del cuerpo. La cavitacion también promueve la producción de collageno y elástina. La vibración drena las tóxicos del cuerpo mientras moldea, y la Madero terapia que es una técnica que usa instrumental de madera de diferentes tamaños y formas que han sido diseñados para poder ejercer presión en distintas partes del cuerpo para conseguir objetivos específicos.